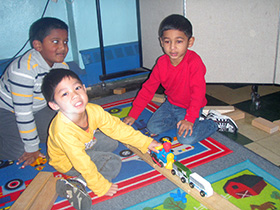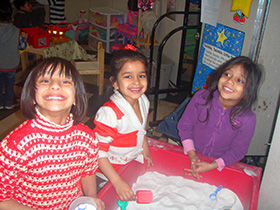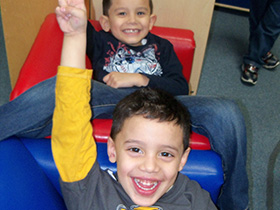 Redeemer Nursery School accepts children of all religions and nationalities. We are a licensed school by both the Department of Health and the Department of Education. We have 3 full day UPK classes for 3-4 year olds.
Our philosophy is that we believe that all children can learn. We work to develop the whole child socially, emotionally, intellectually, and physically. We use a hands – on to learning approach in all of our programs and all classes are age appropriate in design and use of curriculum, which is based on the New York State Common Core Standards for children ages 3 to 5.
Full Day UPK (Universal Pre-Kindergarten) Program
The children are prepared for Kindergarten in this class. Students learn reading, language, writing and math skills that prepare them to move on to elementary school. This program is run by the NYC Department of Education and is a free program offered to students that turn 4 by the end of that calendar age. All classes have no more than 18 children and are taught by a certified teacher and teacher assistant. Call the school to see if your child is eligible for this program.
All children born in 2014 are eligible for our NYC Pre-K For All program for the 2018-2019 school year. Click here to register online (available between 2/5/2018 and 3/30/2018).
Need Assistance or More Information?
If you would like more information, please call Miss Susan at 718-465-3252 or send us an email at . School office hours are Monday through Friday 8:00AM to 2:30PM. For more contact information and school map & direction please click here.